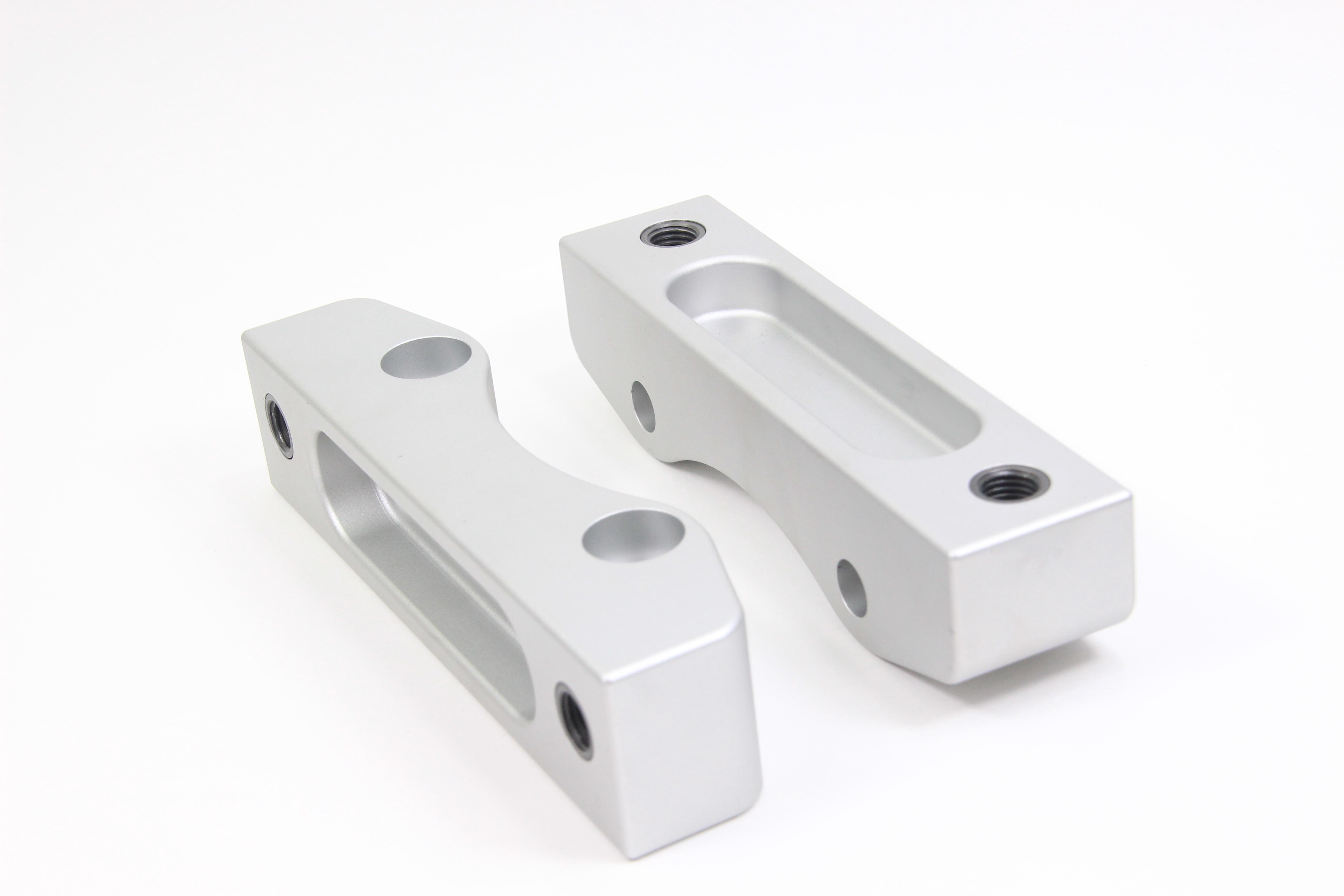 Audi S2 Caliper Adapters - Porsche 996 GT3 / TT x 330mm
1004-02
These caliper adapter brackets allow you to fit the large Porsche 996 GT3 / Turbo 4 pot calipers to the front of your Audi S2 with modified Mercedes 330 x 32mm rotors. This upgrade offers a significant increase in stopping power over and above the common 996 Carrera brake upgrade. whilst still being able to use a 17" wheel rim.
Our caliper adapter brackets are CNC machined from 6082-T6 and hard anodised to 40um.
We also install Timesert thread inserts for total fixing security and ultimate longevity.
Suitable for use with the following Porsche calipers:
996 351 429
996 351 430