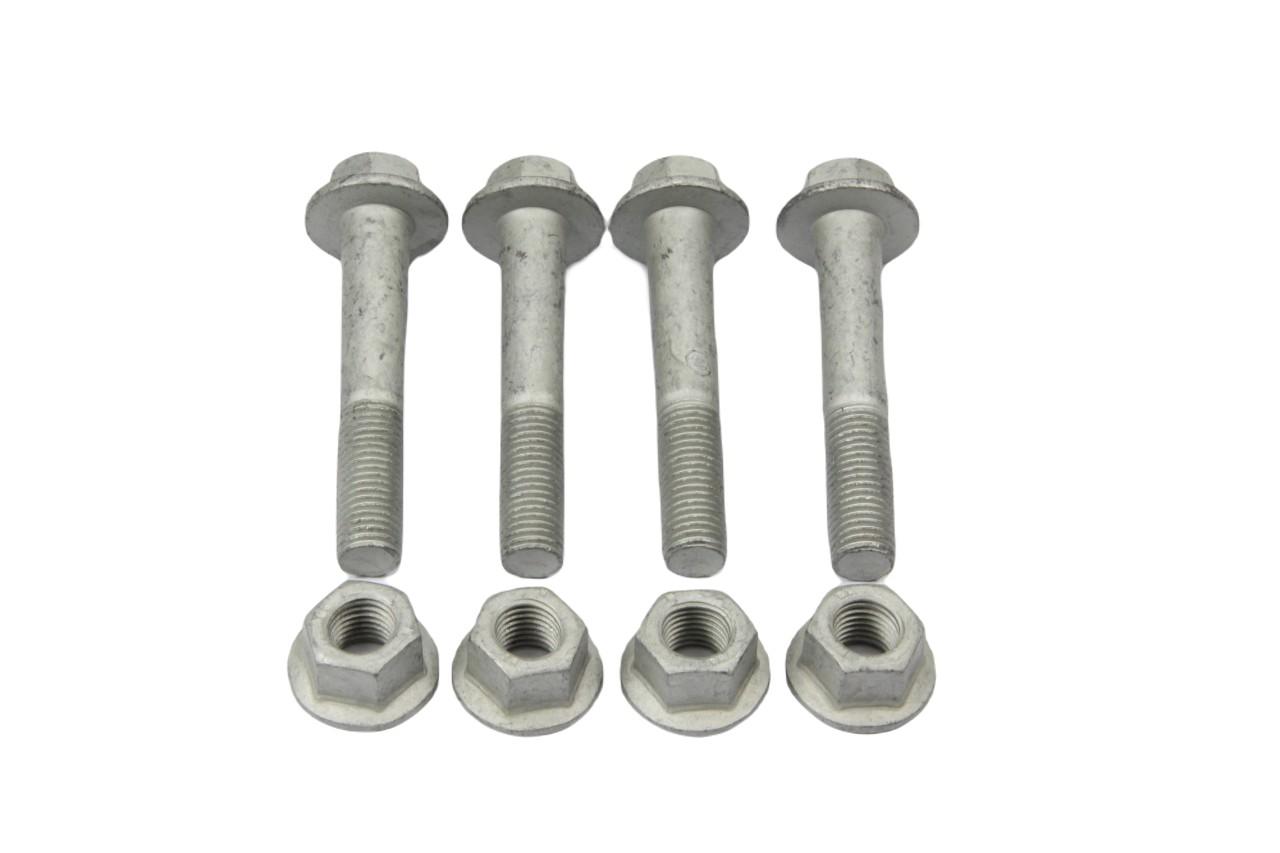 Audi S2 Strut to Upright Bolt Set M12 [N 10206501]
1050-09
Our Audi S2 M12 front strut bolt set comprises high tensile Grade 10.9 flanged head bolts all-metal Class 10 prevailing torque flanged lock nuts.
Flanged bolts & nuts offer reduced preload loss under load and higher contact surface area, negating the need for washers.
Supplied as an axle set of 4 x bolts & 4 x nuts
Replaces N 10206501
Tightening torque - 110nm + 90deg 
M12 x 1.5mm
High tensile Grade 10.9 & Class 10 fasteners
Organic zinc coating meeting VW-13750 standard, offering excellent corrosion resistance and low coefficient of friction for consistent torque application.