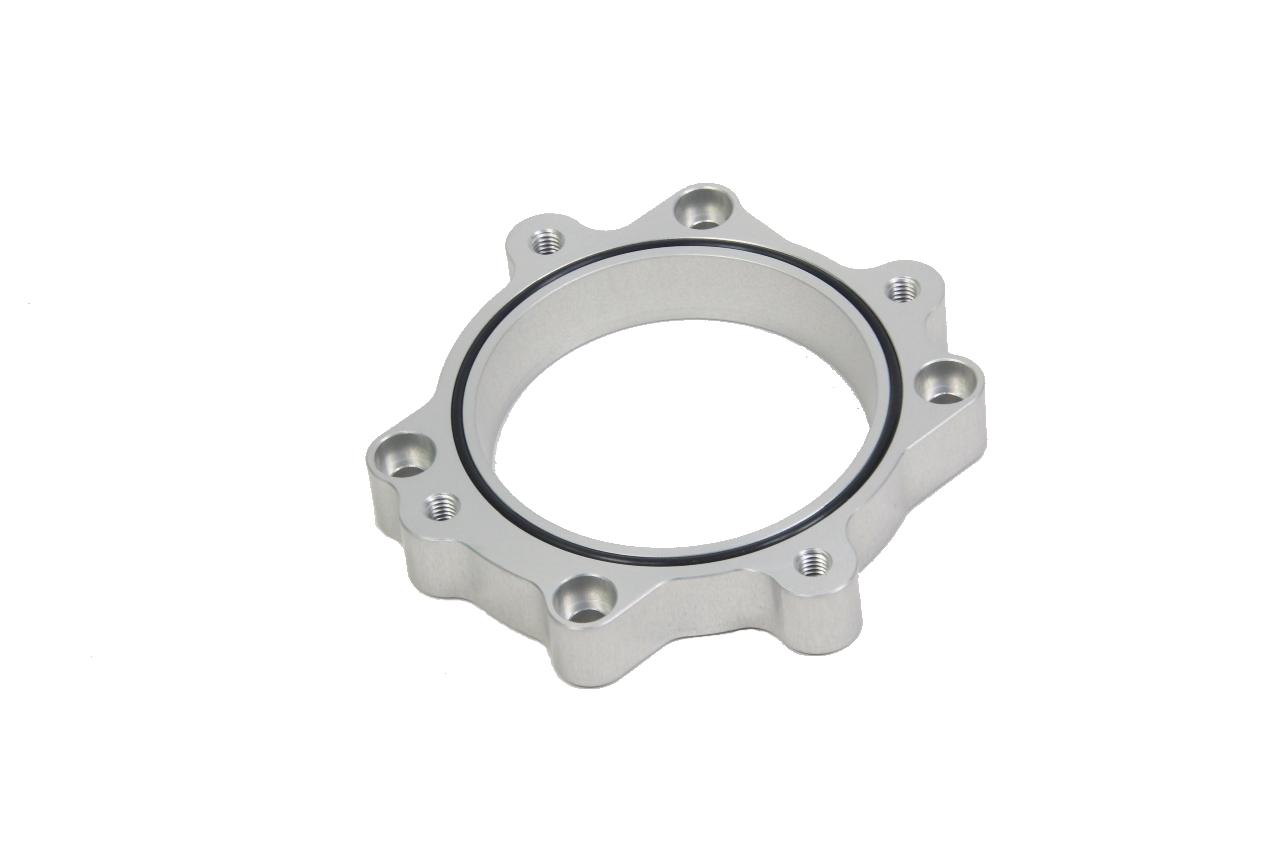 Audi S2/RS2/S6 Bosch 68mm E-throttle Adapter Plate
1044-01
Our adapter allows fitment of the 68mm Bosch Motorsport or Audi S4 electronic throttle body to the Audi S2/S4/S6 intake manifold flange.
This adapter offers a tapered transition between the throttle body and slightly smaller diameter (66mm) entry to the intake manifold.
Machined from billet 6082-T6 aluminium and anodised. Supplied with Viton o-rings (no need for gaskets!).