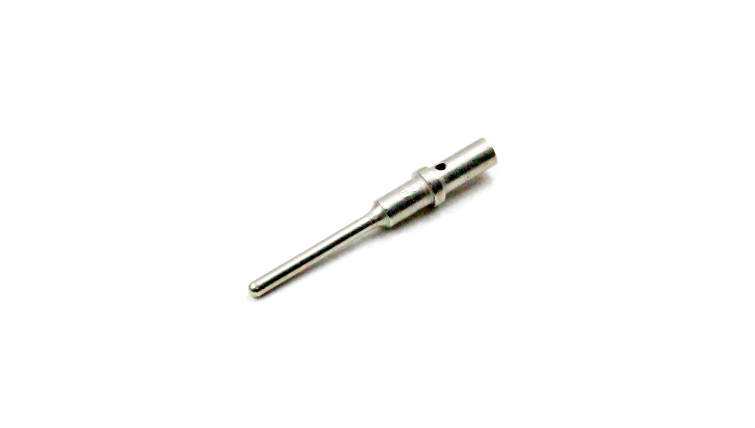 Deutsch DTM Pin Size 20G - 0460-202-20141
0460-202-20141
Deutsch DTM size 20 pin contact for use with Deutsch DTM, DTP and HD30 connectors.
Suitable for 20, 22 & 24 gauge wire. 
Nickel plated.
P/n 0460-202-20141
Although not specified, in our experience these contacts can be used with 18G wire provided the conductor is cut square using a high quality wire shear with no deformation.