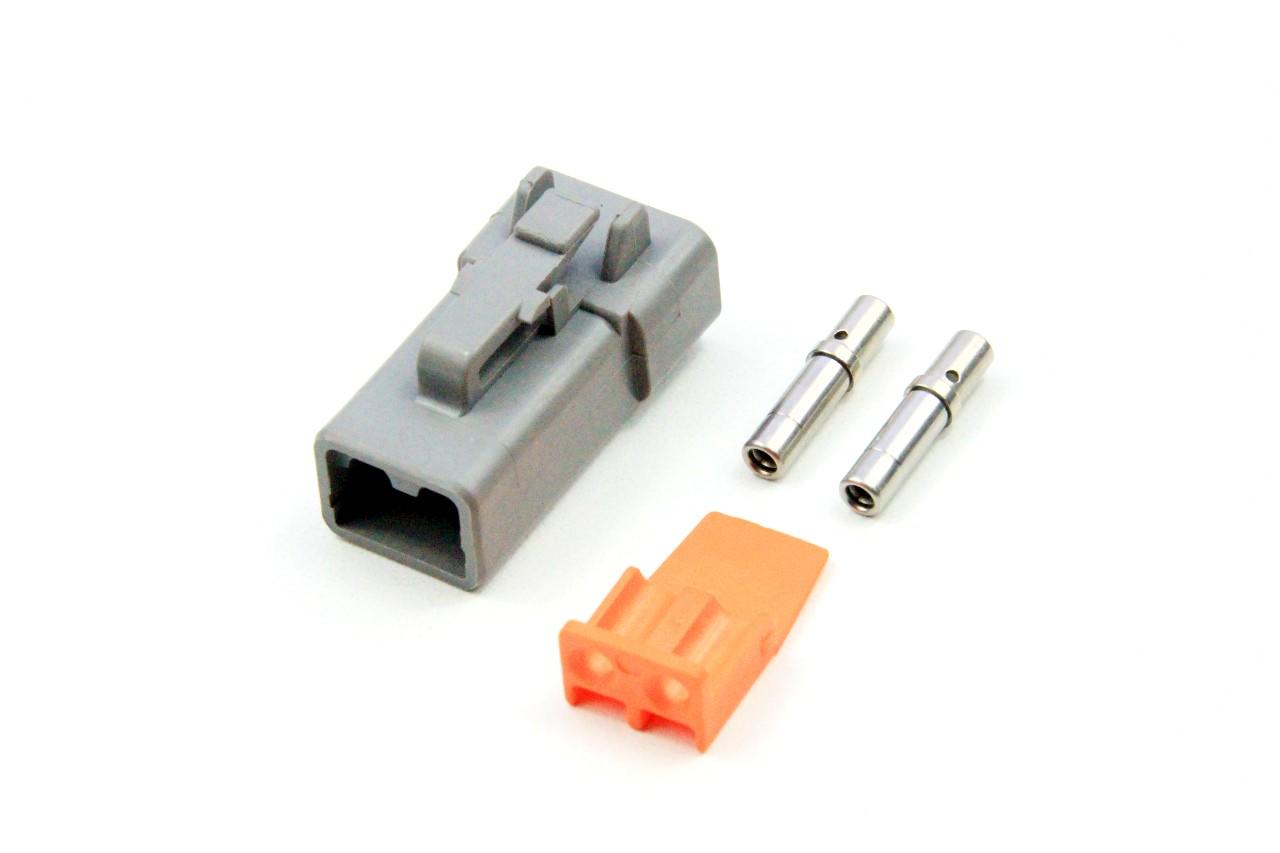 Deutsch DTP 2 Way Male Connector Kit - DTP06-2S
DTP06-2S-KT
Deutsch are the market leader in compact, sealed connectors in motorsport. Deutsch DTP connectors are designed for high current applications, for example heater blower or radiator fans with a current capacity of up to 25A (continous). 
Our complete Deutsch DTP 2 way male connector kit for high current applications includes:
Connector housing p/n DTP06-2S
Machined Nickel Plated Terminal Pins
Wedgelock
Male [plug] connector housings are generally used on the harness side of the connectionpoint, where the terminal sockets may be live and are protected when exposed.