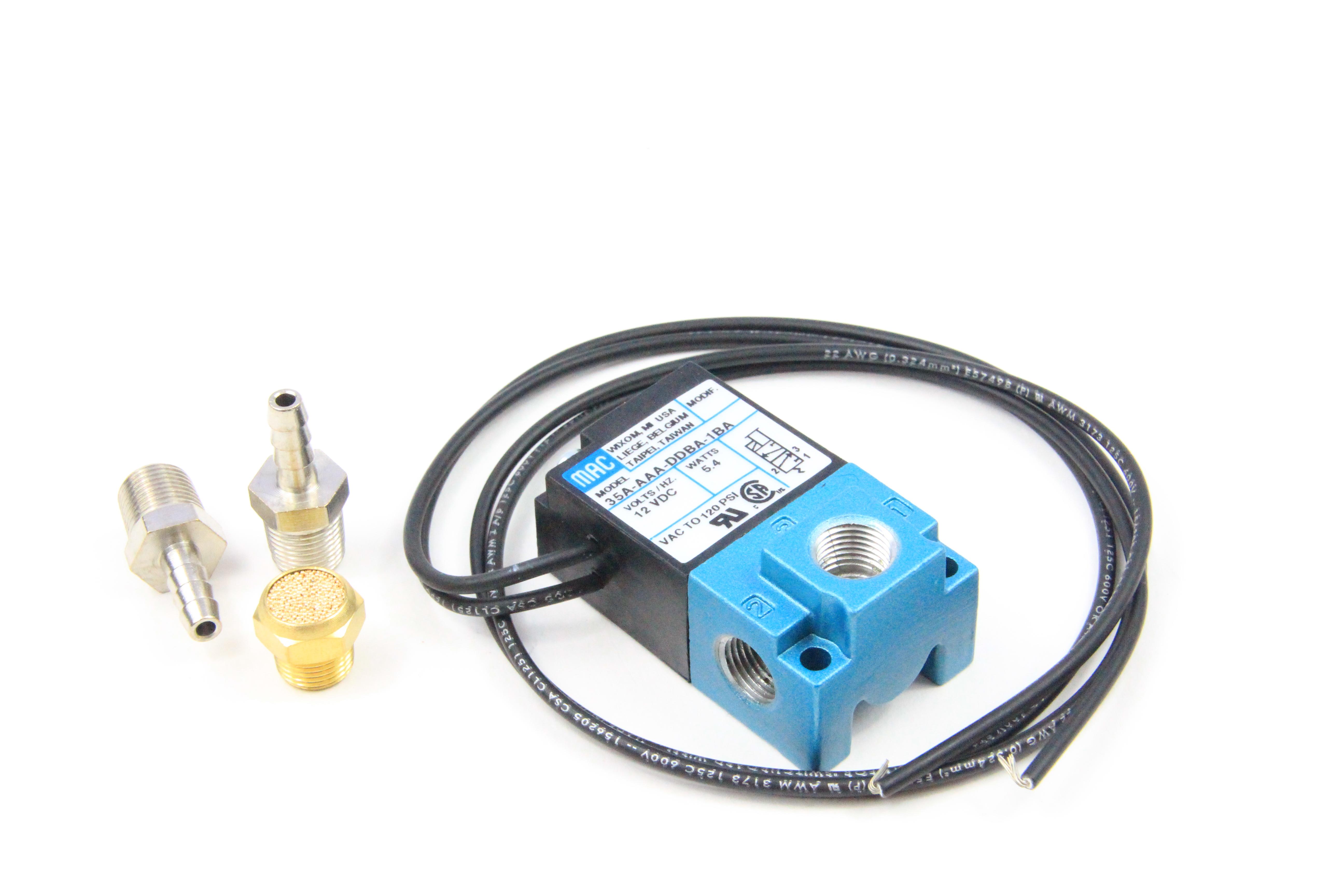 MAC Boost Control Solenoid (3 Port)
MAC-3-PRT
MAC pneumatic solenoid valve for boost or vacuum control.
It features a short stroke solenoid, a balanced poppet and powerful return spring.  These features translate into high shifting forces, fast consistent response times, and long life = excellent reliability.  The valve can be configured as a 3-way or 2-way – normally closed or normally open.
3 Port
12v / 0.45A
20Hz suggested PWM frequency
Supplied with hose barb fittings & sintered vent filter / muffler.