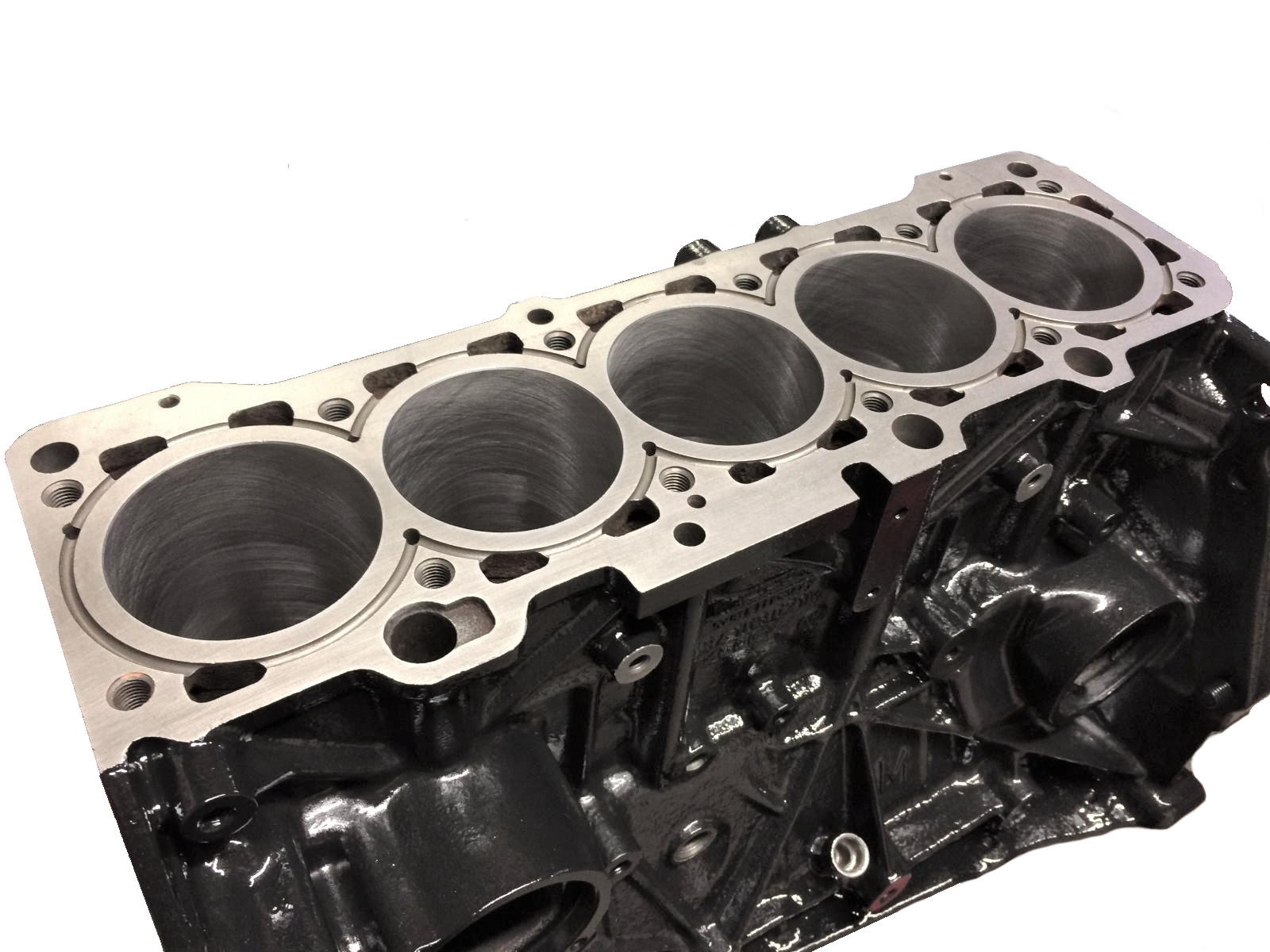 Modify 5 Cylinder Block For Additional Deck Cooling
We can modify your 5 cylinder block to provide additional deck cooling by machining cooling channels into the deck face, linking the coolant ports in the water jacket. The modification creates a semi-open deck similar to the GroupB works cars, however we do not machine teh channels as deep in order to maintain support to the top of the bores improving bore stability over a full open-deck arrangement. 
These modifications increase cooling to the perimeter of the combustion chamber and can raise the engines knock threshold, allowing you to run more ignition timing and make more torque. Coupled with the cylinder head deck cooling, headgasket fire ring sealing is also improved due to increased clamping force resulting from reduced surface area.