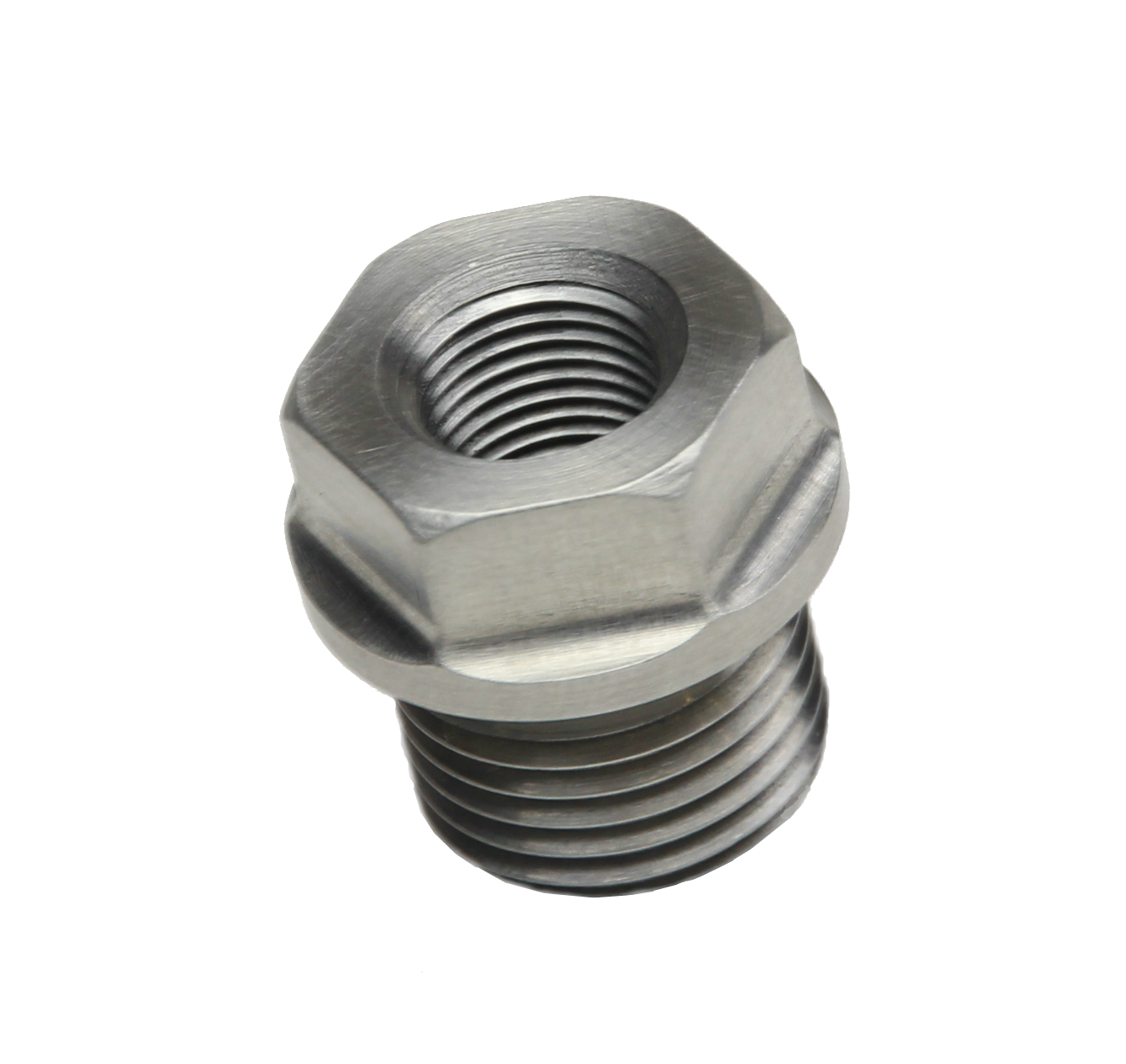 Oil Pressure Sensor Adapter 1/8 NPT - M16x1.5
1005-02
Our oil pressure sensor adapter allows you to fit an analogue (0-5v) 1/8 NPT sensor to your Audi 5 cylinder engine block using the M16x1.5 port normally occupied by the OEM oil pressure switch. This port is fed from the main oil gallery and provides an ideal location for monitoring real time engine oil pressure. 
Using an analogue oil pressure sensor input allows many safety & control strategies in ECU calibration, as well as offering a vital engine control channel for data logging.
Machined from 304L stainless steel with a 17mm hex to the outer body.
1/8NPT inner thread
M16x1.5mm outer thread