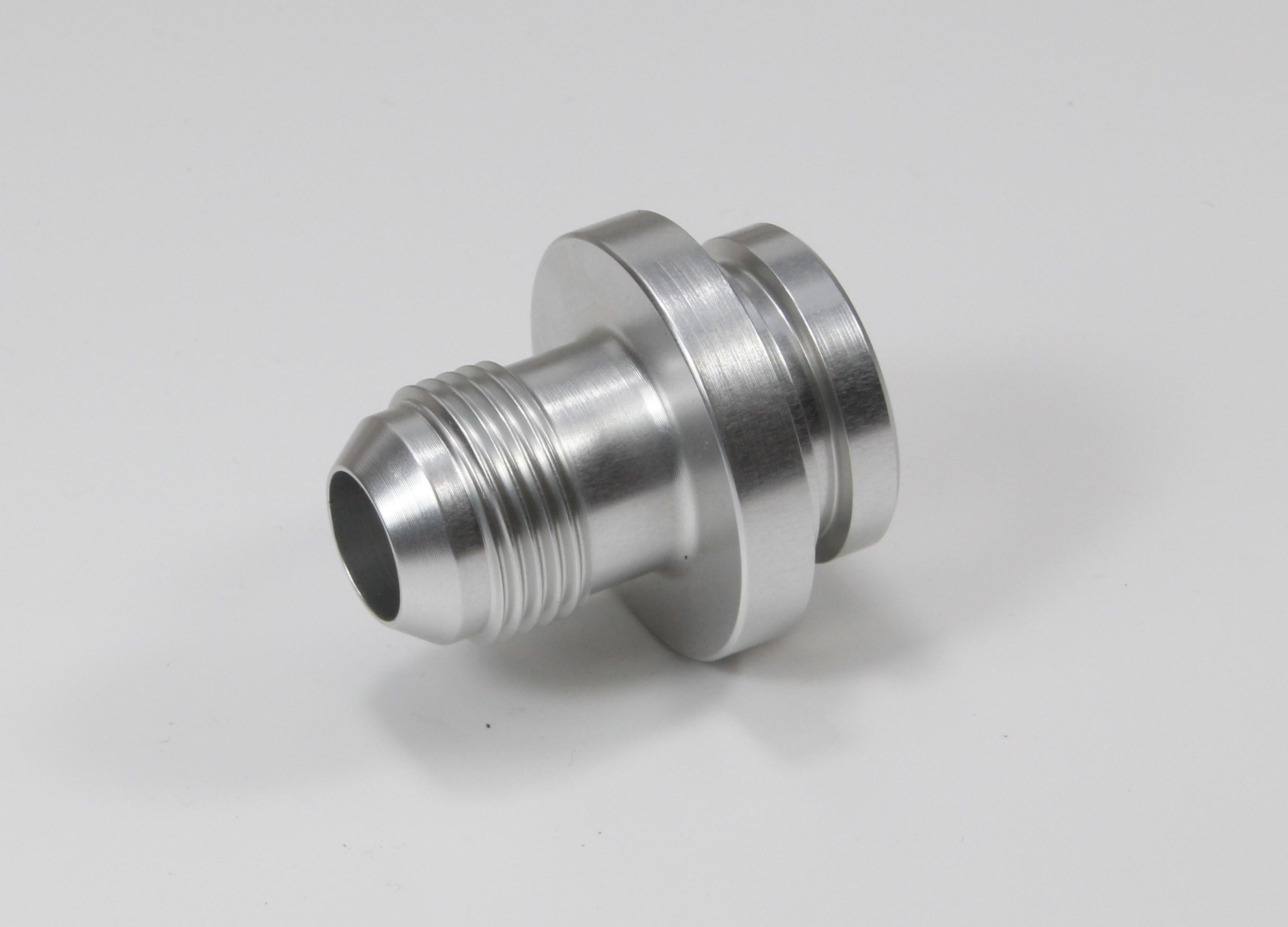 Audi 20v PCV Dizzy Port Fitting -12AN
1162-01
Our Audi 20v PCV distributor port fitting offers an easy way to add an additonal PCV breather port to the head, replacing the blanking plug fitted to the distributor port on the ABY, ADU & AAN 20v cylinder head.
Additional PCV port area is useful to deal with the increase in blow-by gases with high boost applications using wet-sump oil systems.
-12AN male fitting
Precision machined from 6082-T6 and anodised
Machined to MIL standard MS33656
Installation Notes:
We recommend this fitting is used with an air/oil separator with drain-back to sump and NOT plumbed directly to a catch tank.
Due to proximity of the fitting to the intake cam oil gallery, this fitting WILL catch some oil spray from the gallery discharge and a this oil spray requires a route to return to the sump.