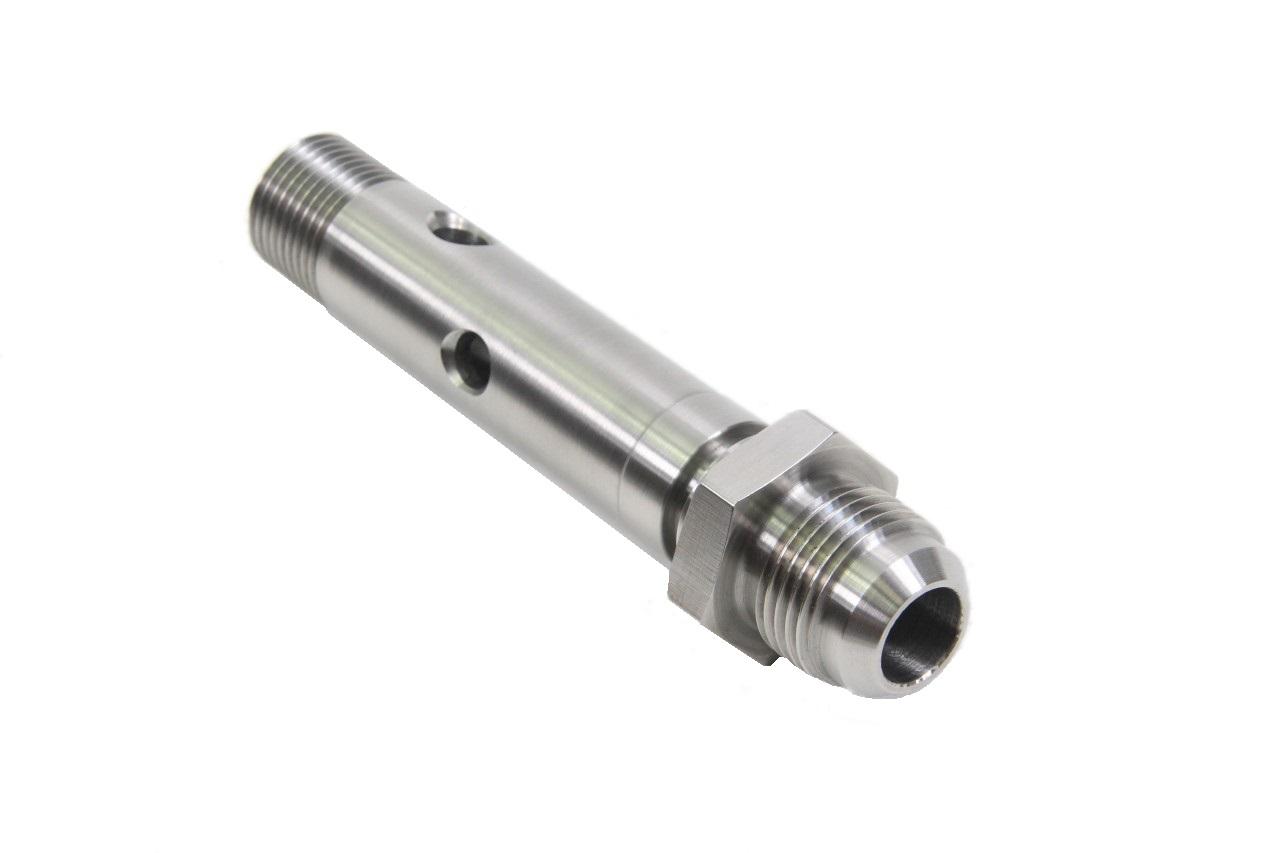 Audi 5 Cylinder Oil Filter Housing Fitting
1074-01
Our oil filter housing fitting is designed to replace the factory mounting bolt but is through drill and machined with an AN fitting to enable a reliable & direct connection to the main oil gallery. 
This can be used for many purposes including an oil pressure accumulator [Accusump], turbo oil supply or remote/external oil supply to the cylinder head.
Precision machined from T304 stainless steel and available with either a -4 AN, -6 AN, -8 AN or -10 AN male fitting.