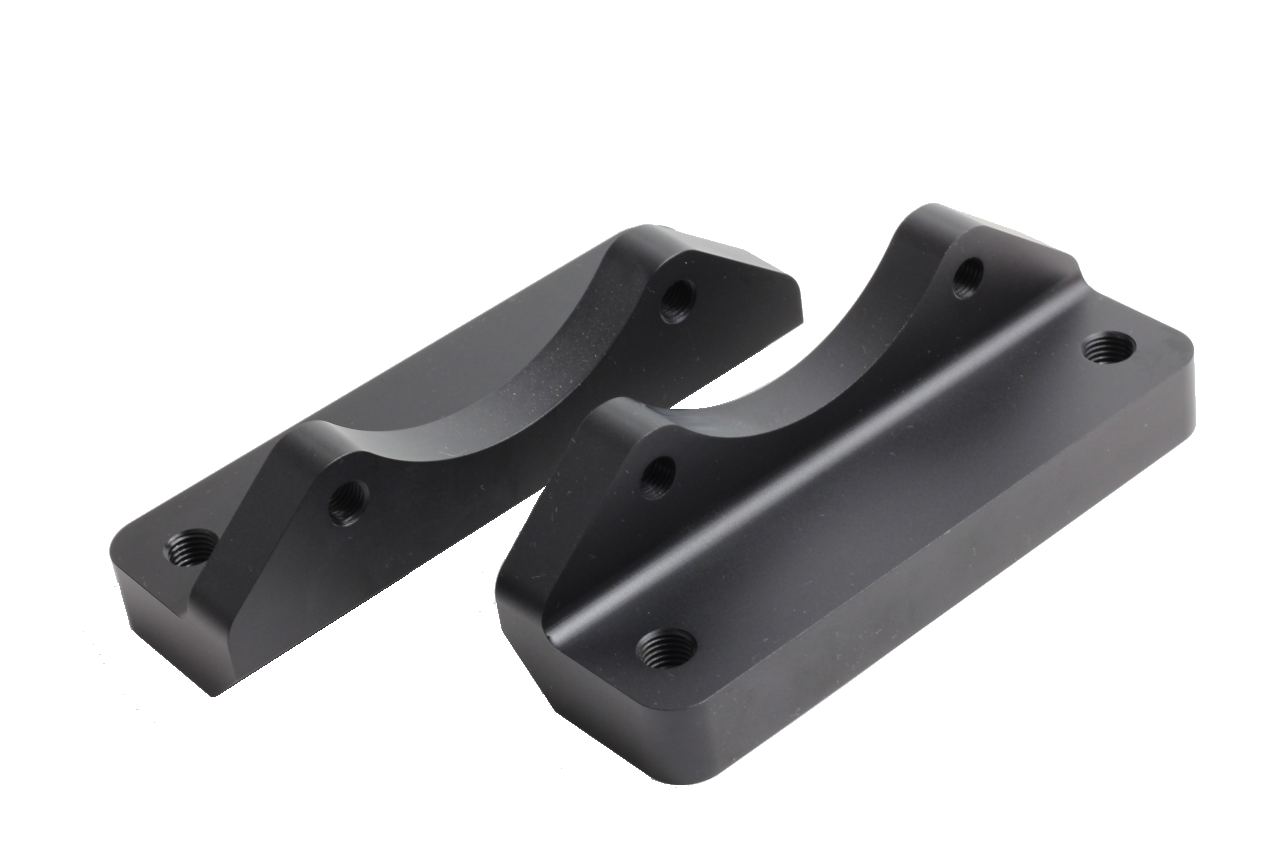 Audi S2 Rear Caliper Adapters - Porsche 996 x 300mm
1029-01
These caliper adapter brackets allow you to fit the 996 / BoxsterS 4 pot rear calipers to the rear of your Audi S2 Coupe using 300x22 B6/B7 S4 rotors. These offer a big increase in rear braking capability over a single piston calipers and are only suitable for use matched with larger front brakes and it is essential to correct the altered brake bias using an adjustable proportioning valve.
In many territories, road-legal use of these calipers will require the use of a separate mechanical handbrake caliper. 
Brembo "spot" calipers are often use and we also offer a bracket to mount mechanical "spot" calipers in conjunction with this upgrade.
Our caliper adapter brackets are CNC machined from 6082-T6 and hard anodised to 40um.
Suitable for use with the following Porsche calipers:
996 352 425
996 352 426