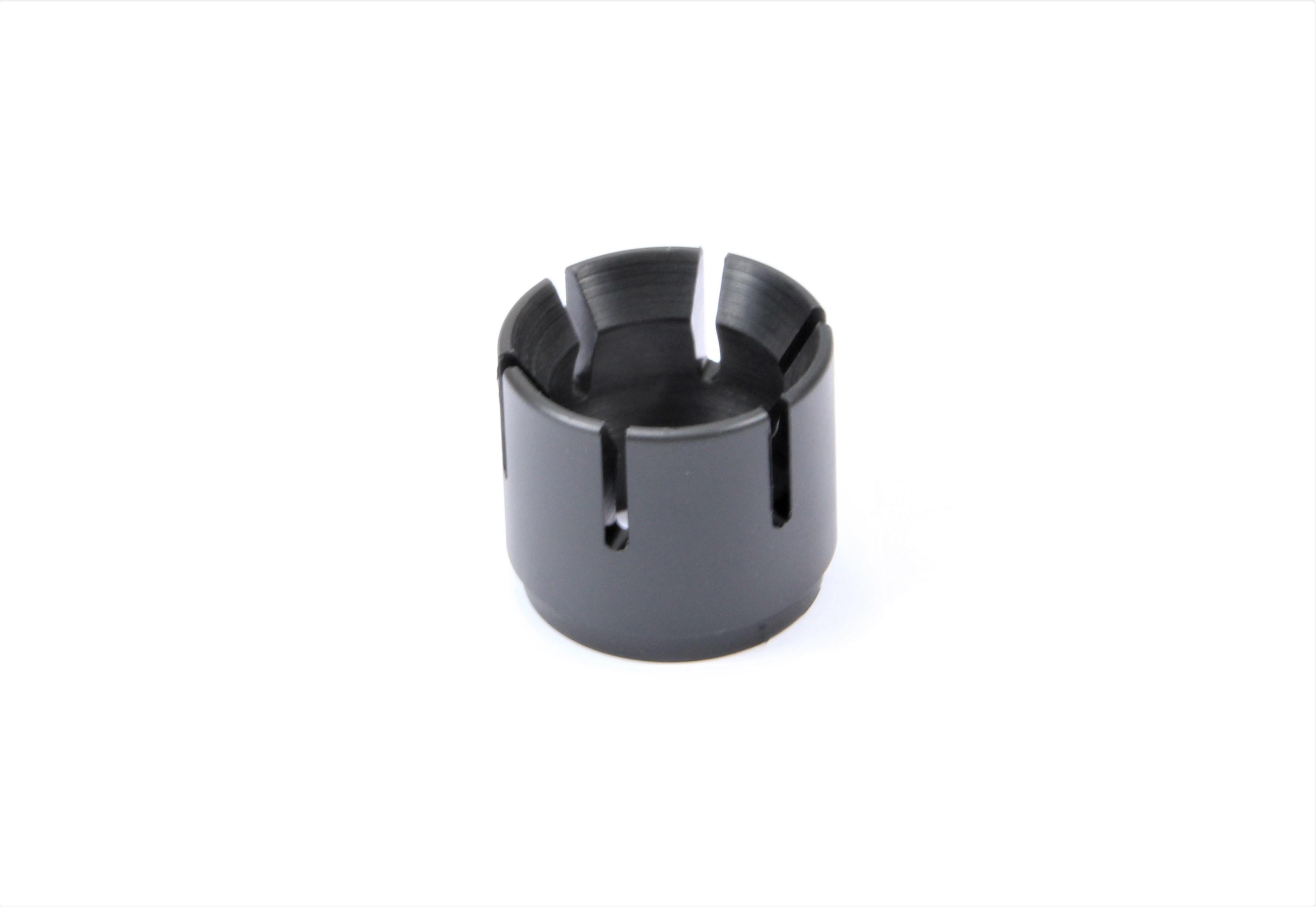 Audi S2 / RS2 01E Gear Linkage Bush 22mm
1032-04
Our gear linkage ball-joint bush for the 6 speed Audi S2 and RS2 is a replacement for the original pivot bush at the transmission end of the gear linkage. These linkages may be equipped with one of two ball-joint sizes; 22mm diameter (most common) or 24mm diameter.
In order to fit this replacment, the ball joint must be separated and the original bonded bush must me removed from the linkage cup and the bonded rubber residue gently removed with a craft knife or light abrasive paper. 
Our replacement bush is then lubricated with a good quality waterproof grease and snapped onto the ball.
The bush can then be bonded into the linkage cup with a light smear of adhesive, such as Araldite, to the outer diameter of the bush.
Precision machined from Acetal-C.