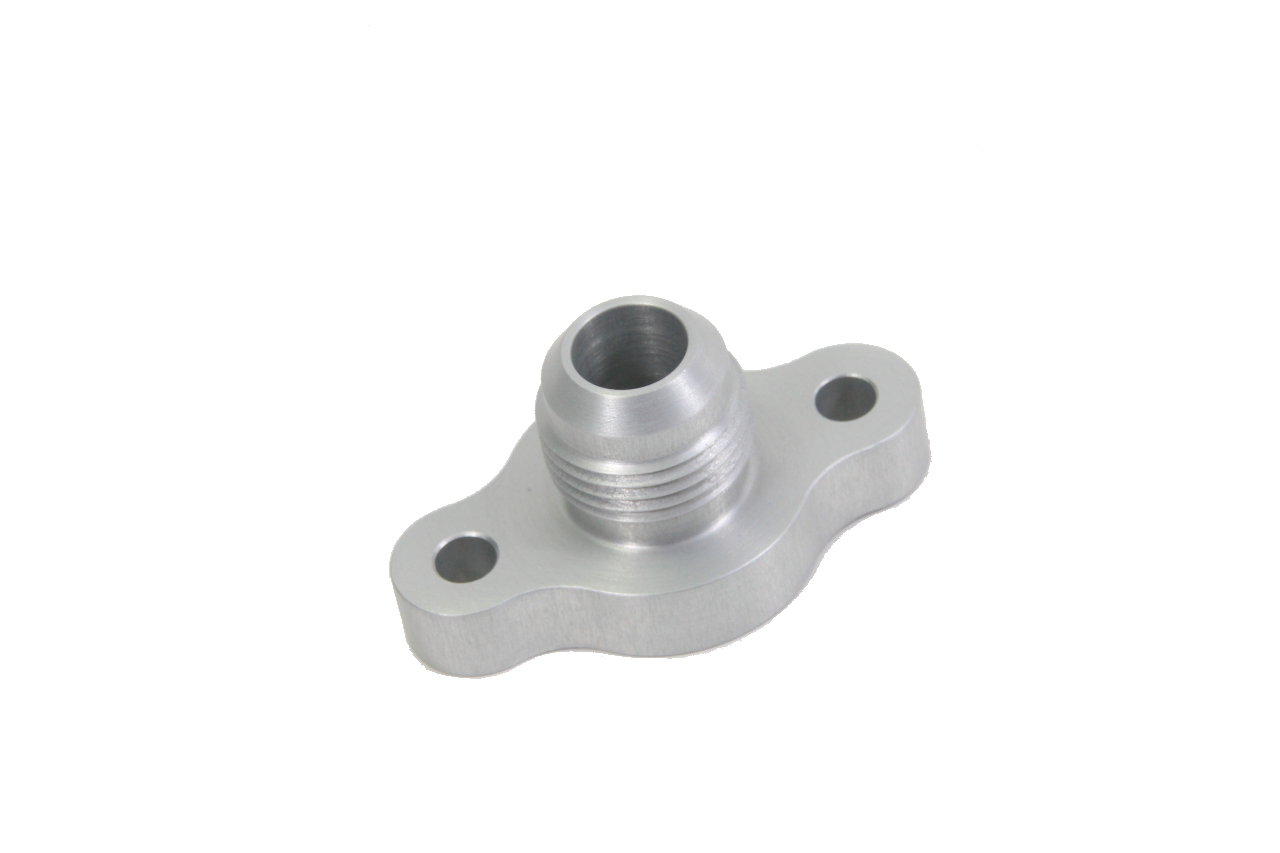 Audi 5 Cylinder 20v Turbo Oil Drain Flange Fitting -10AN
1024-02
Our Audi 20v oil drain flange fitting allows you to convert from the factory turbo oil drain to a common, customiseable -10AN hose on the sump or crank case turbo oil return. 
This flange fitting is for the upstream end of the drain line and mates to the turbo CHRA and is profiled to provide clearance for the turbo water feed line.
Machined from 6082-T6 & anodised for corrosion protection.