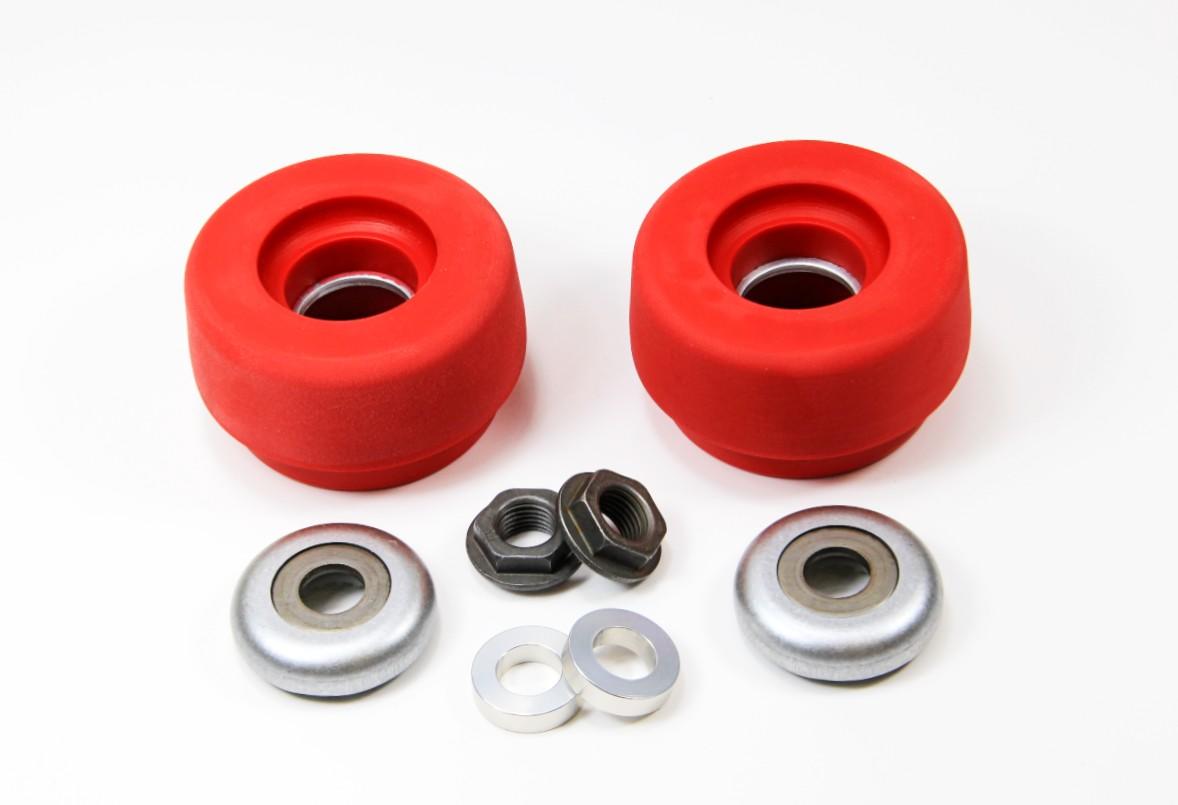 Polyurethane Top Mount Kit for Coilovers
1015-10
Our Audi S2/RS2/URquattro polyurethane top mount kit is designed for use with coilover struts with a floating top spring platform and 22mm damper shaft.
The bush itself has a substantial 75 ShA shore hardness polyurethane body, cast over a steel shell creating a stiff & robust mounting point, without the NVH (Noise, Vibration, Harshness) of an aluiminium or steel "solid mount".  
Due of the design of the bearings, this kit is only suitable for use with floating upper spring perches and 22mm diameter damper shafts. Ride height is increased by approximately 10mm compaed to the factory Boge top mounts and therefore ride height may need to be adjusted to suit your needs.
The kit includes high quality SKF beartings, special low profile nuts, M14x1.5 strut top lock nuts and machined aluminium spacer to allow use of the factory retaining cup.
This kit is not suitable for use with factory S2/RS2/URquattro struts & spring retainers.
Only suitable for use with coilover struts  with 22mm damper shaft, [e.g. KW, Koni, H&R].