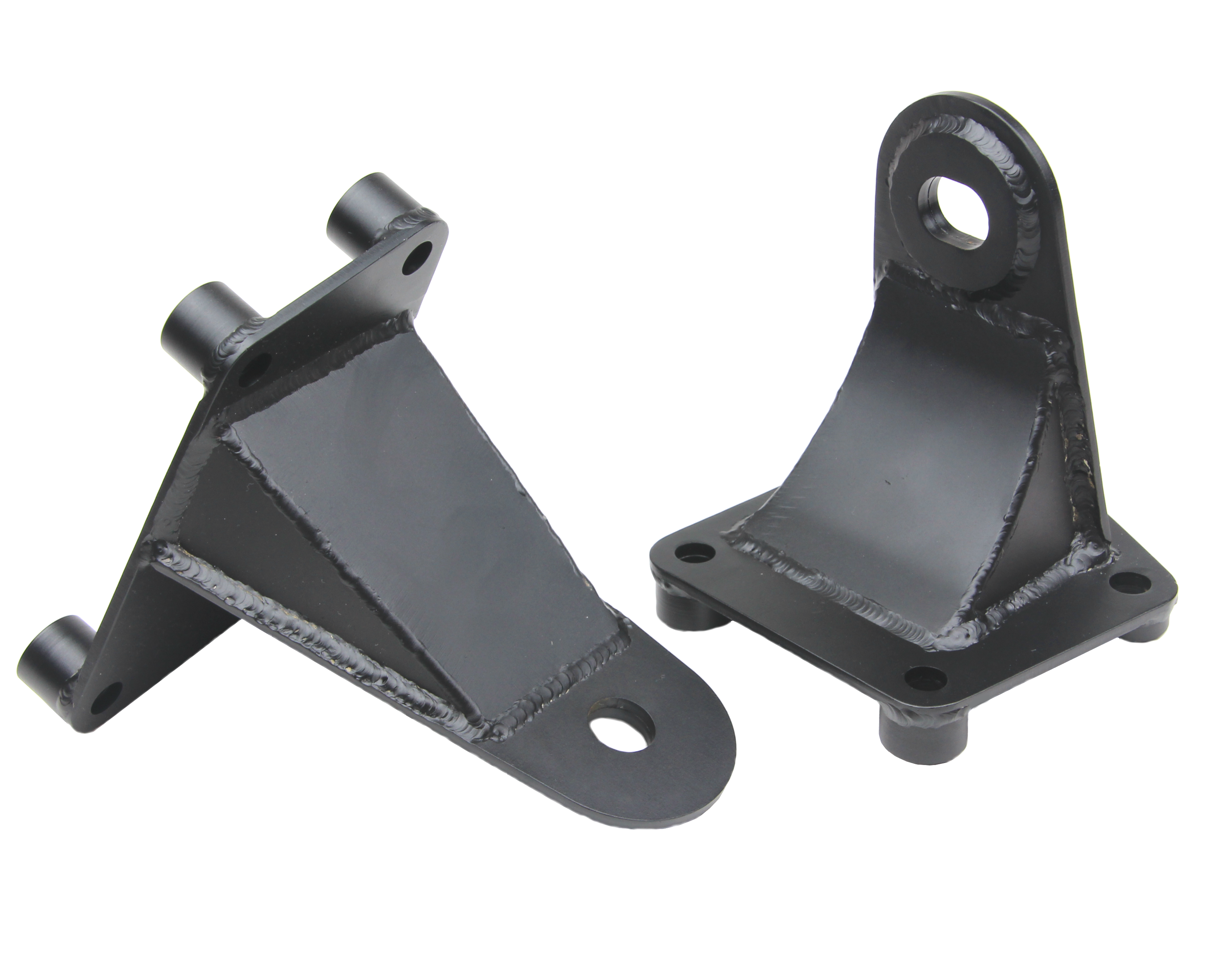 0A3 Gearbox Mounting Brackets
1002-30
Our bolt-on 0A3 gearbox mounting brackets allow fitment of the 6 speed 0A3 gearbox from the B6/B7 & C6 platform to the B2, B3 & B4 platform cars including the S2, RS2 & UR quattro. 
Cars originally fitted with a 5 speed gearbox will also require the use of our aluminium gearbox mount spacer (supplied separately).
Fabricated from S355 structural steel & fully TIG welded with a tough EPD (electrophoretic deposition) coating.
These mounting brackets form part of our 0A3 Gearbox Conversion Kit which includes the necessary gear shifter linkage and VSS trigger components.